Freight and Shipping
FREIGHT AND SHIPPING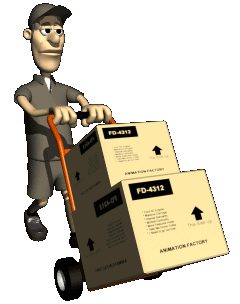 We will contact you with the exact shipping cost and applicable sales tax PRIOR to charging your account and completing your transaction, if the amount is more than the automated, quoted price in our shopping cart system. Shipping costs provided are estimates and will only apply to small package items that can be shipped by UPS, FedEx Ground or USPS as the carrier. If your item is too large to be shipped by these carriers, your freight quote from the shopping cart will NOT be accurate. Freight rates for truck load or less than truck load items are determined by location, size or weight of order, and number of items ordered. Minimum order amounts may apply, and vary by manufacturer (usually a minimum of $50 applies). Consider ordering all components for your project at the same time or a service fee or percentage may be added. We will discuss any additional charges or fees with you prior to charging your account. Items such as concrete benches or tables, residential slides, sliding poles or other large and long items will often have a higher cost for shipping than for the product itself! Please contact us for a freight quote prior to finalizing your budget, pricing and purchase decisions.
SLIDES and TUBES: Slides and tubes are big and can become costly when trying to ship. With only a few exceptions, slides must ship by common carrier (freight truck). Our online estimator will NOT provide the correct price for these items. Freight pricing is a complex formula including factors such as: weight, dimensions, your location or your type of location. To further complicate the shipment, most slides need to be placed on a skid or crate for shipment. This added weight means it probably wouldn't be more to ship two or three at the same time as one slide. Be sure to consolidate all of your purchases for the project into one order. Freight to a commercial location is usually less expensive. A location qualifies for commercial pricing is the address of delivery has a freight dock. All other locations are classified as residential. While a church, school or retail shop isn't a residential venue, it is amost always classified as such by the freight company. The delivery address for a shipment must be attended. Freight carriers charge a surcharge or add on fee for delivery notification, appointment or scheduled delivery is an added fee. Many times with large or heavy freight, a liftgate is a useful aid to get material from the truck to the ground. In the case of slides, a liftgate can not be used as they are not deep and wide enough to allow the slide to fit on them.

FREIGHT DELIVERY NOTE Your delivery may be made with an 18 wheel "tractor-trailer" rig. These are the "big-rig" trucks you see on the highway. Your delivery address must be accessible to the delivery vehicle. These vehicles are not able to back down a 1/2 mile road, can not turn around in your drive-way, and usually can not enter gated communities. Cul-de-sac, circle drives and one lane service drives are usually not accessible. Once arrived, the unloading of your freight is your responsibility and may take one or more persons to do the job. Please consider available persons at your delivery address. A truck in the middle of the street, in a residential neighborhood is usually not a welcome sight for "Mom" at home with a small child in hand going out to the street to unload the truck. The driver's responsibility is to bring your shipment to the back of the truck, usually 4 feet off of the ground. They will not assist in unloading the shipment. If you need delivery assistance to unload, this service must be added before the shipment is made. If your delivery address is a location such as a home, be sure that this address is attended 8-5, during normal delivery hours for a freight company. Most times this means a residence is NOT a good idea for a delivery address. Call ahead and delivery appointments are an added service and must be added at the time of order.

Please call or email your project information and we will ensure you have the correct item, and work with you to make sure that you receive the best value and most appropriate solution!
Alaska, American Samoa, Armed Forces (APO, FPO), Guam, Hawaii, Territories and Islands or INTERNATIONAL freight must be quoted case by case.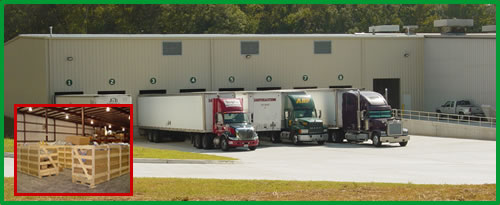 For a more detailed freight explanation, visit our blog How Much Does Shipping Cost?
Where Are You Located?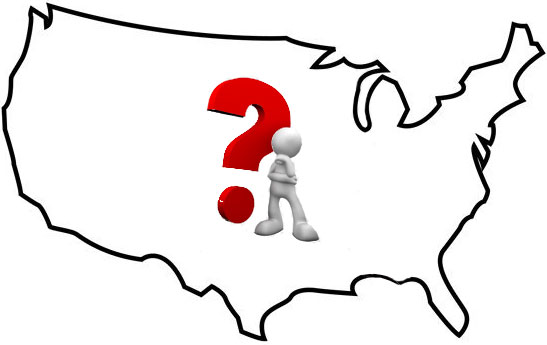 "Where are you located" is a popular question. Depending on the specific product or service you are looking for, the answer will be different. You may come across 20 or 30 places in the online world that sell a particular item. Many times our clients want to find the nearest location to save on freight costs. It really doesn't work that way though. Most of our products are custom manufactured and ship from multiple locations through North America. WHERE ARE YOU LOCATED is a question that should be asked of you, the final destination! We will work with our freight brokers and carriers to determine the best possible freight options to get an item to you. This will save YOU countless hours while you sort through various places on the supply chain to find out in the end, the product ships from the same place, no matter where you purchase it. Complete our Freight Worksheet and we can get answers for you. Want to know where we have sent something to previously? Click on the USA Map and zoom in to find your town! We have placed a pin for every city that we have shipped to!