Security, Privacy and Red Flag Policy
The following information details what information we collect online, how we protect it, and how it is used.
What information do we collect and how is it used?
Throughout our site, we provide telephone numbers, email addresses and contact information for you to contact us. Information we collect is only used in communication with you regarding your orders and inquiries. Email addresses, telephone numbers and other information that you provide to us through this customer service is not made available to anyone outside of DunRite Playgrounds. In the case of freight quotes, your contact information may be relayed to freight vendors or carriers to determine freight pricing, although typically the only information released by DunRite is the delivery address and zip code. When a product is shipped, your complete shipping address and provided contact information is provided to the freight broker and/or specific freight carrier. To complete planning and design requests, drawings, photos or other details about your specific project may be released to our contracted fabricators. manufacturers and material suppliers. To complete sales transactions, information is relayed to our fabrication, manufacturing or distribution partner to assist in the delivery of product. The name, address, contact and other information pertinent to the sale may be shared with the fabricator, manufacturer or distributor for warranty purposes. Information stored at DunRite is stored in locked offices nd not made available to the public without your permisson. A sold product requires that we maintain your infomation related to a sale, transaction or shipping after the sale has concluded. Please direct inquiries, question or concerns to [email protected] We respect your privacy and will address your specific case or issue.
Other Information
We collect information to monitor traffic patterns and site usage to help us improve the design of the site. However, this data does not contain any personally identifying information and is solely used by DunRite Playgrounds.
Consent
By using this website, you consent to the collection and use of the information outlined above by DunRite Playgrounds. Any changes to our privacy policy will be posted to this page. If you have any questions or comments regarding this policy, please contact customer service.
Submissions
All remarks, suggestions, ideas, graphics or other information communicated to DunRite Playgrounds through this site will forever be the property of DunRite Playgrounds. Unless otherwise specified in writing, all material submitted to DunRite Playgrounds will be presumed to be public and DunRite Playgrounds will not be required to treat the information as confidential. DunRite Playgrounds shall have exclusive ownership of all present and future existing rights in the information, without compensation to the person sending the information.
Cookies
"Cookies" are small encrypted data files (containing references to user information supplied by the user and stored on our secure server) that may write to your hard drive once you have accessed a site. DunRite Playgrounds uses cookies to enhance your shopping experience with us. Cookies are used to keep track of your shopping cart and to save your name so we can personalize the content with your name.
RED FLAG RULES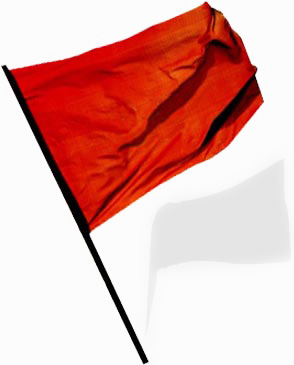 DunRite Playgrounds is concerned about your privacy and strives to protect your private information. In compliance to the RED FLAG RULES and federal, state and local rules pertaining to identity theft DunRite Playgrounds has a formal policy and procedure for protecting customers from identity theft. Pursuant to the Fair and Accurate Credit Transactions Act of 2003, DunRite has identified training, policy and process for: Covered Accounts for Identity Theft Compliance; Red Flags for Identity Theft; Responding to Red Flags for Identity Theft; Plan Update and Staff Training; Identity Theft Compliance by Service Providers; Approval at the Highest Level of Authority. Please contact DunRite Playgrounds if you have concerns, questions, comments or issues regarding these matters by email, phone or mail.

.